Online workshops for language professionals 
We offer a range of full-day and mini workshops. Our brand-new mini workshops are perfect for language professionals who are short of time, but still want the opportunity update and broaden their skills in these sessions with industry experts.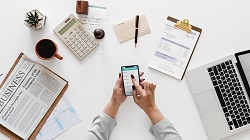 Thursday 9 June to Friday 10 June 2022
With Sue Leschen
10am – 4pm UK time
Click here to find out more
Please note that these online workshops will not be available on our webinar library once the workshop has been completed.