To find out how to prepare for the DPSI exam, click here.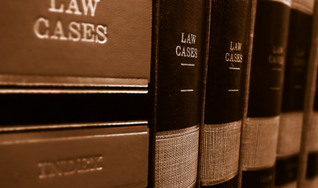 The CIOL Qualifications Level 6 Diploma in Public Service Interpreting (DPSI) has been the benchmark qualification for public service interpreting for over 30 years, and is now available fully online. Linguists seeking recognition as an interpreter can take the CIOLQ DPSI with pathways in Law (English, Scottish and Northern Irish) Health and Local Government.
The CIOLQ DPSI provides candidates with recognition and validation of their skills in these specialist areas and provides reassurance to employers, public bodies and those benefiting from the services of freelancers that the interpretation provided by qualified holders of the DPSI is of the highest professional standard
CIOL Qualifications (CIOLQ) supports professional linguists by providing the gold standard for translators and interpreters recognised widely in the UK and around the world, as well as for other linguists who may have a different primary role but who use their languages on a regular basis in their professional work.
Holders of the CIOLQ DPSI are tested rigorously and in depth to prove they have the language skills, interpreting techniques and the right approach to take on the most demanding assignments. Add CIOL Study Affiliate Membership to that and you have:
Membership of the leading professional body for language practitioners
Access to online CPD and a community of language professionals and linguists
A mentoring programme and an instant job board (Find-a-Linguist)
The CIOLQ DPSI qualifies you not just for work but to become a valued participant in a community of like-minded professionals widely respected for their skill, expertise and experience.
In addition, once you have our DPSI, applying for full CIOL membership and Chartered Linguist status can set you apart to ensure you get the recognition and reward you deserve.
The following languages have been offered to date, paired with English:
Arabic (MSA), Bengali, Bulgarian, Cantonese (Traditional or Simplified Script), Czech, Dari, Farsi, French, German, Gujarati, Hungarian, Italian, Japanese, Kurdish (Sorani), Mandarin (Traditional or Simplified Script), Panjabi (Indian), Pashto, Polish, Portuguese (Brazilian), Portuguese (European), Romanian, Russian, Slovak, Somali, Spanish, Swahili, Tigrinya, Turkish, Urdu.
Please note that no guarantee is given that a particular pathway and language combination  will be set for future exam sessions. Availability is dependent on the number of candidates registering for a specific pathway and language combination in any given year.