British Council
2021
The 2020-21 school year has brought challenges to education in England in ways which we could never have imagined. Language teachers had to re-think priorities quickly in response to the Covid-19 pandemic and we know that they did so with aplomb.
Download the full report below.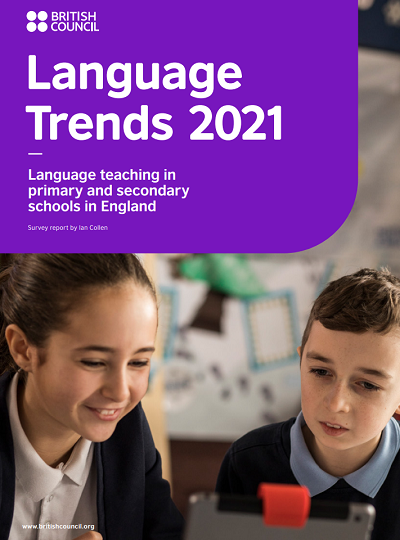 2020
Language Trends is an annual survey of primary and secondary schools in England, designed to gather information about the current situation for language teaching and learning. Its aims are to assess the impact of policy measures in relation to languages and to analyse strengths and weaknesses based both on quantitative evidence and on views expressed by teachers.
Download the full report below.